Annual Preventative Furnace Maintenance
It More Than Pays for Itself Year After Year!
The best investment you can make, to protect your comfort and the safety of your family...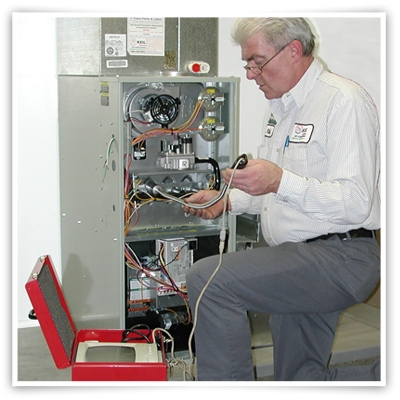 There is nothing better for the efficiency and long term operation of your heating system than annual preventative maintenance.
Annual maintenance
allows your system to work at peak efficiency year in and year out. A system that is maintained annually experiences considerably fewer breakdowns. This virtually eliminates the need for you to pay for unexpected costly repairs.
You'll enjoy the peace of mind in knowing that your system is saving you money on your utility bills every time it comes on. In some instances, the energy savings are enough to pay the cost of the planned annual maintenance service.

What a "KEIL Discount Club Program" includes and how you benefit!
Cycle the system to insure proper operation

Inspect heat exchanger internally using a video inspection system for any signs of rust or breaches

Inspect burners and burner tubes for proper alignment and operation

Inspect high voltage electrical lines, breakers and switches

Cycle the system verifying proper fan control and hi limit operation

Inspect the flue pipe connections and the connection to the chimney or the termination point

Measure and record the gas pressure at the gas pressure inlet and adjust if necessary

Measure and record the gas pressure at the manifold, adjust if necessary

Cycle system to insure proper gas valve operation

Verify proper ignition sequence operation and check for worn components

Measure and record draft in flue pipe and verify draft is within tolerances

Measure and record the undiluted CO and O2 readings in the flue and verify that the reading are within safe levels

Verify there is sufficient combustion air for all appliances in Combustion Air Zone (CAZ)

Measure and record temperature rise and verify it is within tolerances

Cycle system and insure fan control is functioning properly

Cycle system and insure inducer motor is operating properly and without restriction

Clean blower motor and blower fan

Measure static pressure in the return side of the system - Verify pressure is within specifications

Measure and record static pressure on the supply side of the system - Verify pressure is within specifications

Check thermostat for proper settings (Clock, Run Program, Batteries, Review with Homeowner)

Replace one 1" blue air filter or clean EAC / Electrostatic filter / or review with Homeowner media filter condition

Inspect air duct system for proper sizing, air leaks or need for insulation

Verify proper condensate line pitch, flow, operation and condition - Clean if necessary

Verify proper operation of the condensate pump condition, insure dump point is in conditioned space and clean if necessary

Cycle system to insure proper operation and homeowner understanding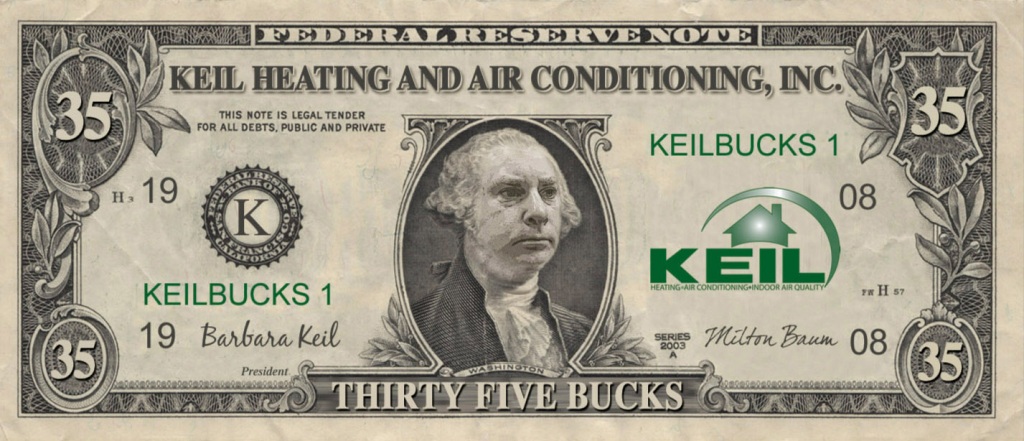 24-Hour Emergency Service 365 days a year Service at your convenience -- not ours!
Let us serve you by providing your equipment with annual maintenance for safety and comfort.
We service nearly every type and brand of heating and air conditioning equipment regardless of age.
Benefits of Having Your System Maintained Annually
Reduce Cooling and Heating Costs - saving you money!

Protects Your Home - assures proper and safe equipment

Improve Your Equipment Efficiency -get the most from your investment!

Priority Customer

- same day service when you need it!

Add Years to Equipment Life -peace of mind!

Agreement is Transferable

- adds value to your home!

Improved Dependability - comfort available when you want it!

Discount on Repair Service

- save money on all necessary repairs