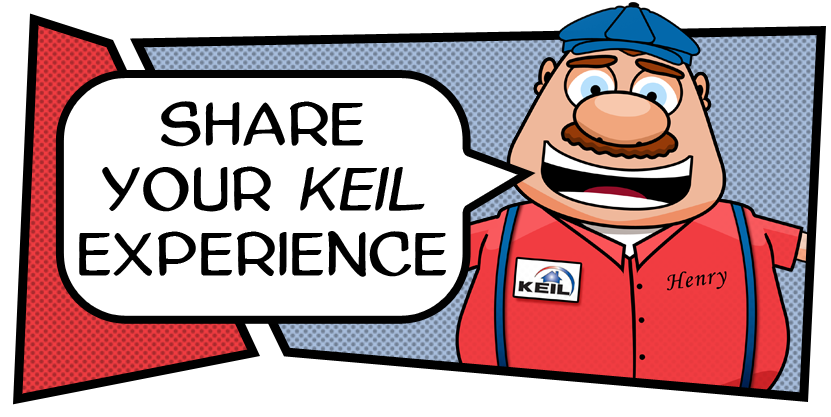 As you know firsthand, KEIL is not just a company-- it is a family. You are not just a valued customer-- you are a member of our family. We take great pride in pleasing you with our old world craftsmanship and attention to detail, ensuring that your home is the most comfortable place on earth for you.
Because word-of-mouth advertising is the strongest source of growth for us, we continue to offer a $50 KEIL certificate for all referrals that turn into customers. We ask that you please take the time to help our family grow, and share your positive KEIL experience! Your feedback allows us to continue to provide you with the excellence in service that you expect and deserve.
Please feel free to call anytime with questions, concerns, or just to chat! I am always available for you.
Click any logo below to leave your review. Please check out our blog and "like" us on Facebook while you're at it. Also, take a look at your new system, pictured below!
Warmest Regards,
Barbara Keil
1-800-300-KEIL