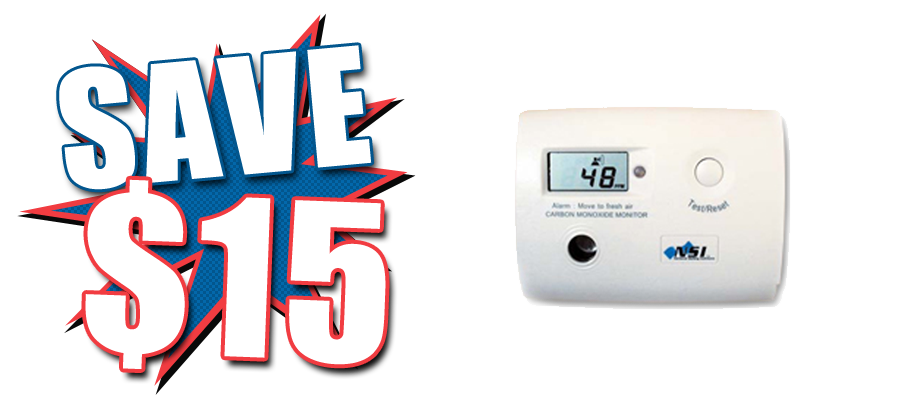 $15 Off on an NSI 3000 Professional Low Level Carbon Monoxide Monitor
Your family needs the added CO sensitivity required for infants, children and grandparents. The NSI 3000 lets you know there is a potential life threatening problem before the carbon monoxide reaches dangerous levels and long before other carbon monoxide detectors even begin to work.

Call 800-300-KEIL to take advantage of this special offer.