To become a KEILClub Member fill out the form below or call 800-300-KEIL!
Welcome! To our KEILClub Discount Membership page. We appreciate you taking the time to visit us here to learn about our unique, comprehensive membership program. Read on, and commit to having more Saturday's like Allen's and less like Mark's.
We at KEIL believe that our customers deserve the very best in service and reliability —It is under this belief that the KEILClub Discount Membership was created. Whether you are receiving priority service in the middle of a February winter when your furnace falters or you are saving your KEILBuck$ and using them towards a new product, your KEILClub Membership will not disappoint! Below you will find a list of KEILClub Discount Membership benefits, which are completely unique to KEIL's Membership Program.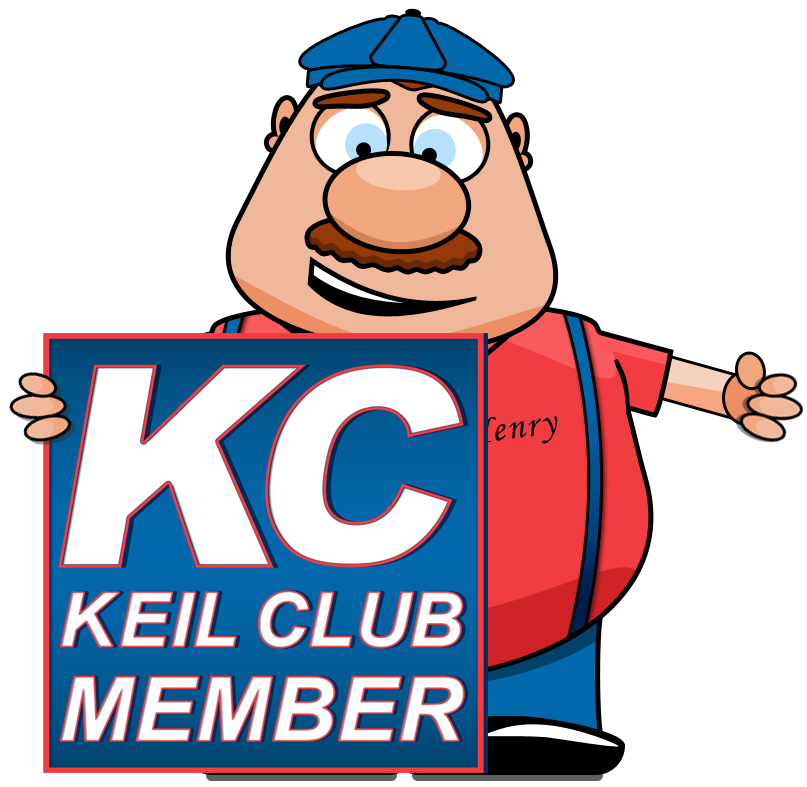 Benefits of Becoming a
KEILClub Discount Member:
Emergency Service 24/7, 365 days a year
Front of the line Priority Service ahead of all non-members
No Overtime Charges, ever-- not even on holidays
KEIL keeps your systems in compliance with manufacturer's warranties
KEIL's Exclusive Safety Recall Notification Program: We search monthly for all equipment recalls, notify you if they apply to you, and work with you to remedy the issues
Annual maintenance included in membership will, Protect your family's safety, Prolong the life of your comfort systems and Lower your monthly utility costs.
You will experience fewer costly repairs overall
A full one year warranty on any and all repairs (4 times longer warranty than that of non KEILClub Members)
YourKEILClub agreement is transferrable should you move locally
Earn $35 in KEILBuck$ for every system you maintain annually!
Your KEILBuck$ can be used towards new heating and cooling equipment
Receive a complete service history of all work done in your home by KEIL
Free Replacement Estimates
20% Discount on all repairs
20% Discount on replacement air filters and humidifier pads
5% Discount on new heating and cooling equipment
Multiple System Discounts of 5% off second system, and beyond