Call 800-300-KEIL or complete one of the forms below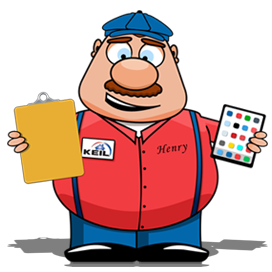 Choose estimate type for the NEW equipment that you would like installed:
New Emergency Stand-By Generator Estimate
New Air Conditioning Estimate
New Water Heater Estimate
New Gas Boiler Estimate
New Gas Furnace Estimate
New Zoning System Estimate
New Air Filter Estimate
New Humidifier / Dehumidifier Estimate
KEIL operates under a single ideal, and it is that you—our valued customer—are comfortable at all times. Because of this ideal:
KEIL registers every piece of equipment we install with the manufacturer of that product in order to obtain the longest, most comprehensive warranties and guarantees available to you. KEIL's minimum labor guarantee is two years; Double that of any other HVAC company in your service area.
KEIL goes to great lengths to constantly track every system that has been installed in your home. Because of our diligence, we bring any manufacturer recalls or failures in equipment to your attention and work with the manufacturer to make all repairs at the lowest cost to you.
Need financing? You can apply online or in-store for options to fit your budget. Subject to approved credit.
KEIL technicians and field staff are constantly expanding their knowledge and skills, with mandatory weekly technical and manufacturers training in our training center. With this regular training, KEIL can ensure that our technicians know exactly what needs to be done, safely and efficiently.
Don't take our word for it; Discover the KEIL experience for yourself! Fill out this short form, and a customer service representative will contact you shortly to schedule an appointment for a replacement!