Natural Gas or L.P. Steam Boiler
A boiler is the heating plant used to create hot water or steam for hydronic baseboard, radiant heat or steam radiator heating systems. Boilers can use a variety of fuels including natural gas, propane, oil or electricity.
Steam boilers are more complex than hot water boilers and have special gauge glass, pressure gauges, blow off valves and automatic feeds.
Financing is Available, subject to approved credit. Contact Us today.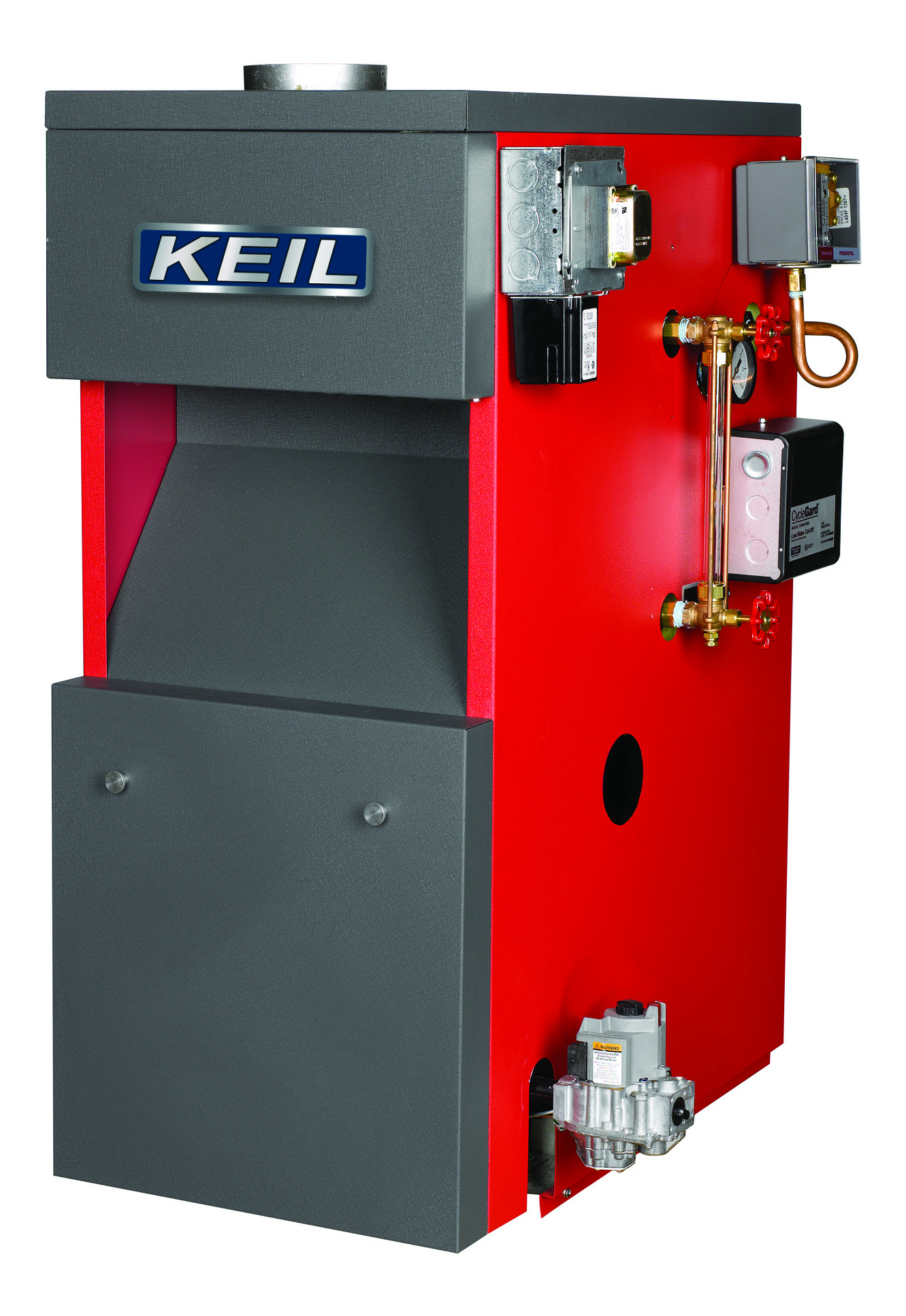 KEIL's BERMUDA gas-fired steam boilers provide a wide range of sizes (from 69,000 to 379,000BTU/HR input) that can efficiently service single family homes, multi-family residences and small businesses. An approved chimney is required.
Crafted with rugged, cast iron heat exchangers and stainless steel burners, the BERMUDA offers proven-in-service reliability, simplicity of design and economy in its purchase price and consumption of fuel.
The heat exchangers are built with steel push nipples below the water line where superior strength and resistance to expansion and contraction is important, and cast iron push nipples above the water line where corrosion resistance is key. The cast iron push nipples are larger than usually found on such units to provide optimum steam quality.
Attractive and durable, the powder-coated jacket resists scratching. Plus, it's well insulated to retain heat. The BERMUDA meets all national standards, and the heat exchanger meets the specifications of the American Society of Mechanical Engineers.

View Product Brochure and Specifications
Click here to Apply for financing (Subject to approved credit)