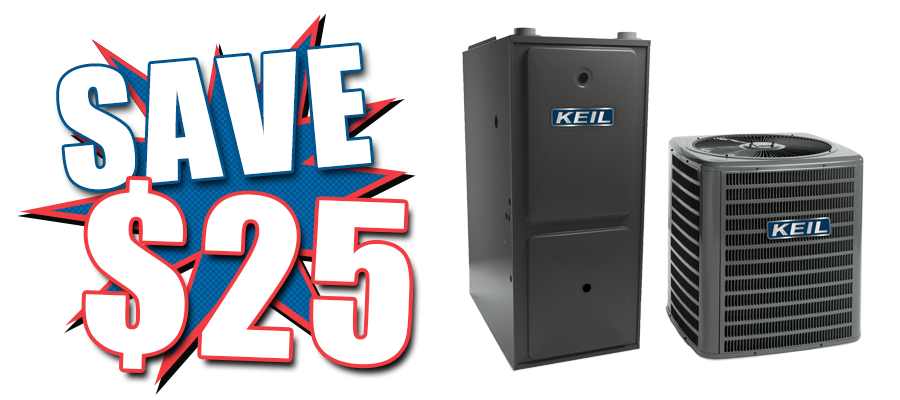 $25 Off on a Service Call Diagnostic Fee
Are you experiencing a problem with your gas heat, water heater or other home comfort system equipment? Schedule an appointment today to have one of our expert technicians come to your home and resolve any problems you are experiencing!

Call 800-300-KEIL to take advantage of this special offer.