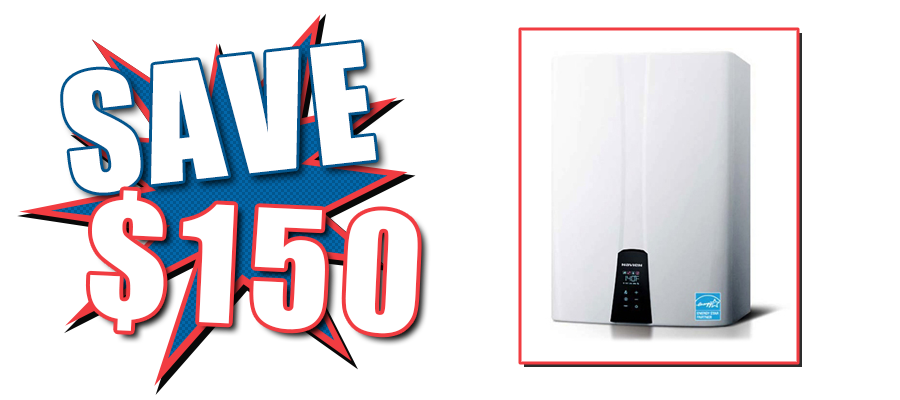 $150 Off on an On-Demand Gas Water Heater
Don't wait until you water heater springs a leak and leaves a puddle/pond/floor on your floor! After 8 – 10 years it is only a matter of time before the leaking begins.
Don't just change your water heater, upgrade it to an on demand water heater that is 95% efficient, receives a rebate of $300, takes up no floor space and delivers virtually unlimited hot water!
Take advantage of this special savings and take a day off for vacation not a water heater change!
May not be combined with any other offers.
Call 800-300-KEIL to take advantage of this special offer.